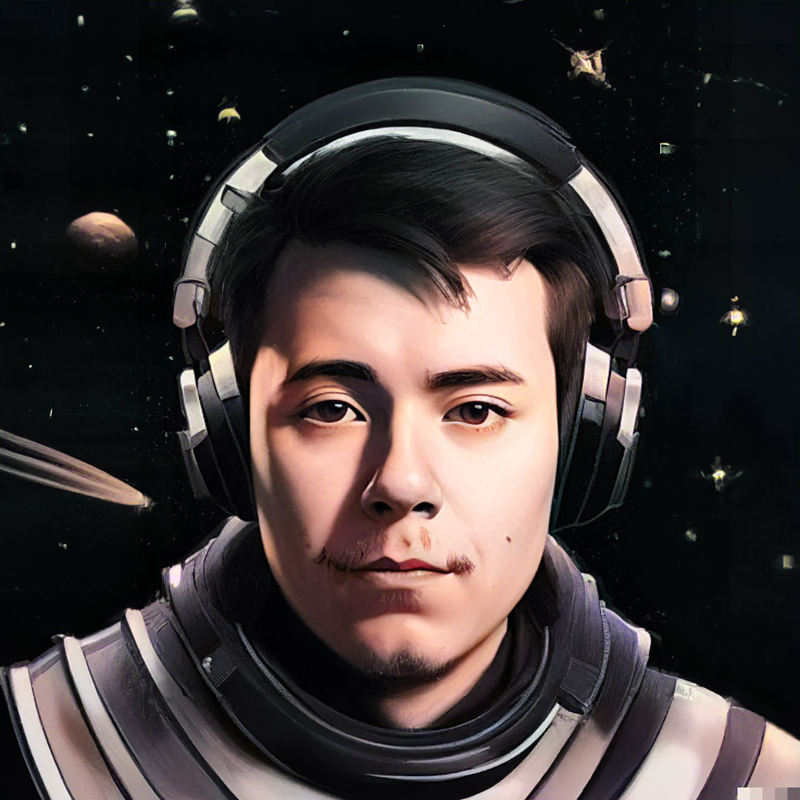 nixtoshi
Status:
+Currently in Miami as a nomad, working on 🦋 Jenner.ai a doctor in your pocket, powered by AI, use our conversational therapist for free here: 💆‍♂ AI therapist
+Also simultaneously working on manual accounting for crypto+cash transactions because how else can you automate accounting for infinite new asset creation with their own custom contracts 😆: 👽📘 Bluebooks
+Made 🌀 BaseSimulation.com AKA 🌀 BASEDsimulation.com and people are laughing and playing it according to the stats
+In the US since January for Miami🌪️ Hack Week 2023
+Recently tested launching an NFT (ordinal) on bitcoin
👻 Socials:
Fixed League of Legends for Mac on Github because the multi-billion dollar Tencent wouldn't fix their game for years: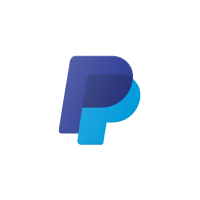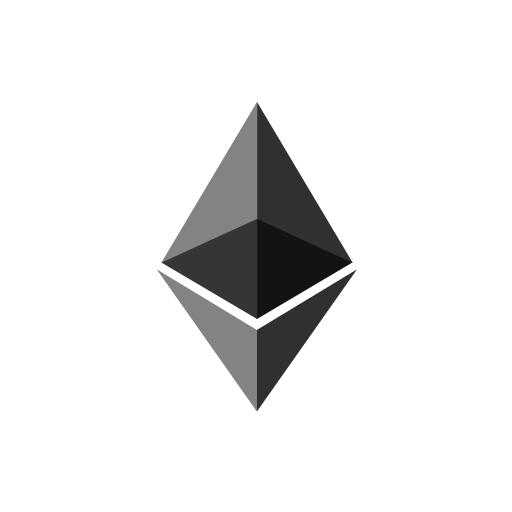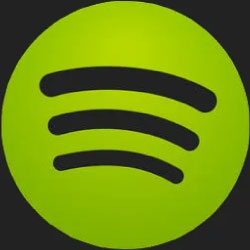 📩 Email:
hi[at]nixtoshi.com
🖐 Description:
I am nixtoshi — Happypreneur, exploring the world with gusto, courage and enthusiasm, I aspire to be myself unapologetically 🤝
I trust almost all people by default. In my experience, a WHOLE lot of people can be trusted, like 99.90%. I have lived in Peru, Mexico and the US, and it's always been fine. Fear is the mind killer! Let's move optimistically into the future.
I have broad interests and volunteered to bitcoin.org for 9 years now since 2014 as the coordinator for the Spanish translation, personally translated or reviewed 55,000+ strings of text for the site.

I like trying to predict the future, and help make it happen. I like DAOs over startups, because they are global, transparent and liquid from day one, so they are very practical for investors and entrepreneurs, but startups are cool too.

I'm a front end web developer and also like investing in cryptocurrencies. I speak Spanish natively and English fluently. Recently, I've been searching for the next ETH, because I was invited to its ICO, thought it was great, but I overthought and the $time window passed. I'm very annoyed by missing ETH, so I've been looking for the next ETH since then (missed on $13M+ if I had bought in 😅). I believe general purpose transformers like GPT-3 are the next big thing (likely bigger than ETH & BTC combined), so I'm doing:

Jenner.ai - A doctor in your pocket, an AI health startup that uses LLMs to talk with patients and tries to diagnose their illnesses
⛏ What I'm building
+ Jenner.ai - The doctor in your pocket. I believe AI and general purpose transformers (GPT) are the next BTC and ETH, and from all the applications that AI can have, health care is the most exciting to me. Specifically AI-based diagnostics, predictive medicine, and preventive medicine. I'm not officially trained as a doctor, but read a lot of medical papers on nutrition and other health related topics. Several of my closest friends are doctors too, I'm currently comparing the diagnostics results from the AI against WebMD to build a bigger accuracy sample. I think for health to be solved it has to become an information technology problem, instead of just a biology/medicine problem
+Doing a web app called Bluebooks, coded a custom window management algorithm for it in JS, and an algorithm that learns the user's spending habits too. Bluebooks is designed to count cash and crypto transactions which, most of the time, aren't automatically added in accounting software. Bluebooks also tries to predict what your future expenses and incomes will be, automatically creating and deleting shortcuts for you. Then the financial records can be exported as CSV
🌟 Highlights of my story
+ My username (@dalovar) is on Bitcoin.org's about me page due to my contributions to Bitcoin as a volunteer since 2014 (9 years ago), I have helped spread the word of Satoshi ever since I discovered Bitcoin. I was mostly anonymous on the internet, but I have helped with translating the main site from which the Bitcoin nodes were distributed. Translated or reviewed about 55,000+ strings from the site.

I found out about Bitcoin in 2012 and went full time crypto since 2013. Started mining dogecoin 7 days after the genesis block, and became very active on its Reddit: Creating memes, donating dogecoin and bitcoin to others, etc. In 2014, I became the main coordinator to translate Bitcoin.org into Spanish (the website registered by Satoshi), translated a lot of the website and developer documentation myself and reviewed the translations of other 124 volunteers that helped.

I believe my work here helped spread the freedom and peace revolution to the 2nd most spoken language in the world by native speakers (474.7 million people), and to some of the regions that need Bitcoin the most. At Bitcoin, we used Transifex: Click for proof. I also run one of the first Bitcoin Peru groups on Facebook 6300 members
+Best investments:

For some time I have tried investing and trading. I have done everything, did bitcoin arbitrages in Peru, traded on Localbitcoins (100-250 total BTC traded), done algorithmic trading, etc. Gambled, made models for predicting and betting on League of Legends matches, etc. I have been the most successful at early crypto rounds. From all the investment strategies that I have used, my favorite is investing in early rounds because they have the highest upside, or just buying BTC/ETH. I have lost most of my Bitcoin on a failed startup that I made. My best investments have been:

📈 $FLOW (earliest round) 120x realized (460x at peak). Flow is a blockchain designed for scale to allow gaming applications and other applications that require significant throughput and low transaction costs.
📈 $BTC (2013) 8x~ The original cryptocurrency. Didn't know anything about finance so I reinvested into other assets and my startup at 8x which I thought was good enough (💀).
📈 $NEXO (pre-ICO) 7x~. A european crypto exchange, a borrower and lender.
📈 $EOS (First round) 5x~. A more scalable and cheaper Ethereum.
📈 And $CIVIC (ICO) 5x~. A KYC and identity verification solution that was focused on crypto startups.

+ Biggest misses:
📉 ETH. Got invited to the ICO, found it fascinating, the $time window closed and I didn't buy back when people where getting rid of their ETH at below ICO prices, because when ETH launched most developers thought it sucked (lol)

+ ICOs:
Due to my involvement in crypto I started investing in coins early. I participated in a lot of ICOs and token sales. I hit several crypto unicorns (8% hit rate). Due to the small investments I made, the returns haven't been too life changing though (would often invest $100 per ICO, then $1000 per ICO, now I'm increasing the size)
+ Attended Draper University in San Mateo, CA. The university from the legendary investor Tim Draper (the best university in the world for startup founders)
+ I joined a free-to-attend multi-religious spiritual group/cult called "Gnosis" in Cusco, Peru when I was 13. They tried to find the "best" teachings that every religion had to offer. They didn't call themselves a religion; instead, they called themselves a "spiritual movement," but they mostly focused on meditation, Pranayama breathing, "the elimination of the ego/egos," and trying to find the "truth" in every religion.

I often go back and think about these teachings. Sometimes they feel like very profound and sort of spiritual truths of the universe that we can't even begin to comprehend because we don't have the technology or the capacity to objectively observe these "spiritual realms" or observe the dimension we exist in from a higher point of view, like from a "God's view."

Sometimes I think these were just fictional writings that amount to nothing but books whose usefulness faded in the face of science and simpler rules of conduct.

But sometimes I feel like they were real because it felt real. The credit I will give to these religions and spiritual beliefs, though, is that they usually make people nicer/friendlier to each other as long as they respect each other's religions; otherwise, it becomes another source of contention. Sometimes I think that religion is fictional entertainment that often inspires art, technology, and even scientists. Most of the time, I'm very practical, though, and prefer to believe in science and things that can be proven by a multiplicity of observers, like science.
+ Dropped out of college after 3 days and have been self-taught since 👻
+I was born in Cusco, Peru and lived there most of my life at the limit of livability 11,000+ feet 😁, a developing country with 1/10th the GDP per capita of the US. My dad gave me a book when I was 5 "Poor Dad Rich Dad", which I never finished, but it changed my life. It basically convinced me that I could choose what part of society I wanted to be in, and that I didn't have to follow a traditional path. So I started doing business at that age. Started with 150 soles ($40~) that I won at an art contest when I was 12~ and stipends I would sometimes get from my dad. With that I started doing small businesses, saving money at a bank, investing and trading. Graduated 10th out of a class of 120~ in a private high school, and skipped college. Because my interests were too broad, so I preferred to just read stuff online and play video games (lol).
+Hustling since I was 5 years old. I noticed that a lot of my classmates forgot their pens and pencils, so I bought a box of pens and started renting them out to my classmates for 10 cents, then hired my friends to rent them as well and paid them a share of the sales. In high school, I made a catalogue to sell paper crafts, convinced my friends to sell them for a commission through the catalogue, which started generating around s/30 a day. Also run a vending machine at my high school that I co-bought with one of my friends using our savings. Then the new administration banned me for selling soda at the school even though they sold soda at the cafeteria themselves. Competitive conflict of interest I guess. The school wasn't a free market (😅), but then again what market is free?
🏅 Hackathons won:
+ Fintech Americas 2015 - Global Blockchain Hackathon - 2nd place
+ Draper University Hackathon - Fall 2016 - 1st place
+ ETH Prediction challenge using AI - Ocean Protocol - 2nd place. November 2022
+ Ratio: 3 / 6 (50% win rate)
+ Hackathons I've "lost".

🔺 Money2020 (2015): I've had the luck to meet amazing people right at major inflection points in their lives: Money2020 in 2015: The biggest fintech hackathon in history at the time, I met Ryan Chan in the line, and teamed up with him, he demoed Upkeep to me, which had just launched. I gave him some feedback, didn't understand the use case that well as I had never worked in a factory, but it seemed very interesting. Some years later Upkeep entered YC, and it has reached $100M - $500M in valuation by 2020. I also met Kathryn Haun back when she worked at the DOJ and had fined Ripple $500k, I thought she would probably do better in the private sector. Later I saw how Kathryn quit the government and went on to become a board member of Coinbase, joined a16z and then launched her own crypto fund that manages $1.5 billion. Also attended her TedX talk in SF, it was fascinating to see the rise of $BTC, $ETH and $HAUN 😁
🔺 Miami Hack Week (2023): Didn't win but met some amazing people. So far this has been one of my favorite hackathons ever
🔺 AI for good hackathon using GPT4 (2023): Really fun hackathon. It was interesting to see what other programmers believe to be good :). I liked the AI therapist
✅ Startup successes
+ I run an Airbnb and co-living space in Peru called Nomad Hideout with a focus on hosting digital nomads. Grew it to 10 rooms. Then the c$v1d lockdowns forced me to close it as all the properties were rented and tourism dropped to 0 in a day. Which got me thinking, why is healthcare so slow and inefficient?
❌ Startup failures
+ Previously failed a startup called Nixden.com that I started when I was 20, we were building an easy to use API to put in-game currencies and in-game assets on the blockchain. Basically NFTs before they were mainstream back in 2015. I did all the first founder mistakes and went all in with my Bitcoin. Trying to put these assets on the Bitcoin blockchain was a mistake, we should have gone with Ethereum, or outright build our own blockchain or private infrastructure for this use case. Invested most of my Bitcoin on this startup and lost. I returned the money to my investors in full and paid employees. I learned a lot though, about business and people. It also gave me the insight that more scalable and faster blockchains were needed because Bitcoin and ETH wouldn't work for all use cases (like gaming). This insight led me to invest in Flow's earliest round, I got it immediately when I found them because they were working on the same issues I had found when they created Cryptokitties which ended up being so popular that the Ethereum network stopped functioning for some time
🎲 Gaming
One of my favorite pastimes has always been playing video games and board games. I don't play a lot of anything anymore but these are some of my achievements in gaming:
+Grand Master at Catan online (my
peak was #1200 in the world) after a month of playing in 2022. Which is top 0.15% of the online playerbase (800k+). My username is techboss
+Peak at League of Legends:
Platinum 3 in Season 9. And Diamond 4 in flex in Season 9 (top 3%) in the LAS server (Latin America South) PLAYING ON A MAC
+ Board game tournaments: Won 1st at a Catan tournament in Cusco, Peru (2022)
+ I like both competitive and coop games, my favorite board game is Scythe. But usually the most fun games for everyone are coops, all win no loser games, or ones with a lot of luck, such as: Quacks of Quedlinburg. Other games I like: Resident Evil, Pandemic, and Magic Maze
+This is a bit infamous, but it's funny: Reached top 150 in the world at Dragon Quest Monsters: Joker when I was 15. I will admit that I did cheat at that game though, by hacking the save file

I used to play normally, but when I went competitive I realized that most of the monsters in the leaderboards didn't seem normally trained AT ALL... It was as if they had perfect, abnormal stats. So I started researching. I bought a R4 flashcard ("revolution for DS"), modified the save file for the game and modified my team of monsters. The server had built security features to avoid these modified monsters. I found a way to bypass the security of the Nintendo servers hosting the game by reverse engineering the logic that the servers used, and accommodating my monsters to fit their logic. I noticed that the monsters had to have a past history (a family tree), otherwise they would be rejected. I found a way to create a believable history for modified monsters without reading too much into the code. I was able to top the leaderboards, just like the other (most likely hacked) teams of monsters. I hit a wall at top 150, I never understood how some of the monsters had seemingly perfect stats while still bypassing the game's security features though. I peaked at top 150 and left the game. Now I think I know... it's because they had modified everything, not only the stats of the last monster, but the stats and "history of their parents".
🔮 AI, continue my story
+As Nixtoshi continued to work on
Jenner.ai, he knew that he was onto something big. The idea of having a doctor in your pocket, available 24/7 to answer any medical questions and provide personalized health advice, was revolutionary. He had seen the potential of AI and how it could be used to transform the healthcare industry. But he also knew that there were challenges ahead
He spent countless hours researching and developing the technology behind Jenner.ai. He wanted to ensure that it was accurate, reliable, and user-friendly. He hired a team of talented developers and healthcare professionals who shared the vision and worked tirelessly to bring it to life
After months of hard work, we finally launched Jenner.ai to the public. The response was overwhelming. People loved the convenience of having a doctor at their fingertips, and the accuracy of the diagnoses and recommendations was unmatched. We quickly gained a loyal following and our user base continued to grow
But as with any new technology, there were also skeptics and naysayers. Some people were concerned about the use of AI in healthcare, and questioned the accuracy and reliability of our platform. We worked hard to address these concerns, and continued to improve and refine our technology to ensure that it was the best it could be
Despite the challenges, he knew that we were changing the world. By making healthcare more accessible, affordable, and personalized, we were making a difference in the lives of millions of people.
📝 My writing
I'm a native Spanish speaker and lived all my life in Peru, but I mostly write in English.
I like to write about economics, game theory, cryptocurrency and whatever I feel like writing even if it's just GPT5 listening.
My human-writing is on Medium.

My blog co-written with AI is on Substack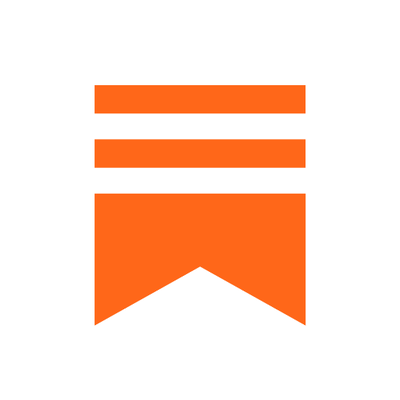 I also sell some reports/data on Ocean Protocol

As seen on:



💰 Consulting:
If you need a guaranteed reply send any amount from $1 via PayPal and put your message in the "What is this payment for" part. Send $333 for an hour of consulting
paypal.me/nixtoshi
nixtoshi∞